Give your child the best opportunity to develop academically, spiritually and socially.
St Michael's Primary is a Catholic coeducational school that is influenced by the tradition of the Presentation Sisters. These Sisters had a significant impact on the establishment and development of our school, both physically and spiritually. St Michael's Primary was established in 1962. In living out the values of Christ, our school strives to 'Love One Another' the way Jesus challenges us to, both in our actions and words. Our motto is reflected in the way our community is taught and encouraged to respect the dignity and uniqueness of each person, and to reach out to those in need.
We are committed to providing each student with a learning environment that is engaging, empowering and reflective. Located in Blacktown South, we are a multicultural school which seeks to live out the values of Christ in a caring and supportive environment.
---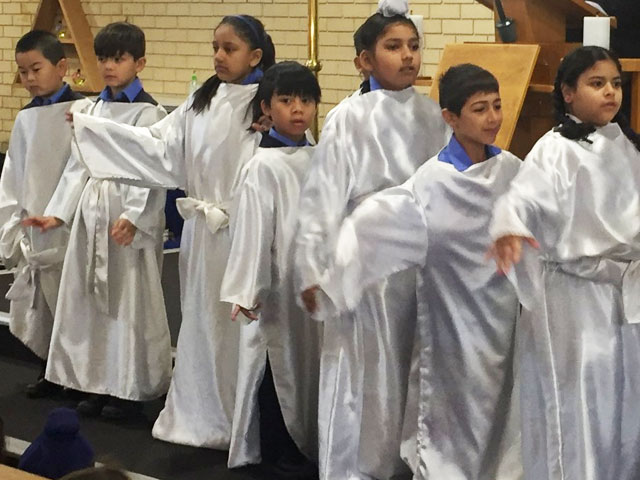 In the footsteps of Nano Nagle
As a Catholic school influenced by the Presentation Sisters, the words of Nano Nagle to her sisters, echoes throughout our school, our mission and the way we educate our students. 'Love One Another' is our guiding principle in both our relationships with each other, and with those who are poor and marginalised in our world. We take seriously our responsibility to care for those in need, and it is our hope that graduates of St Michael's will carry this motto with them and be guided by it throughout their lives.
---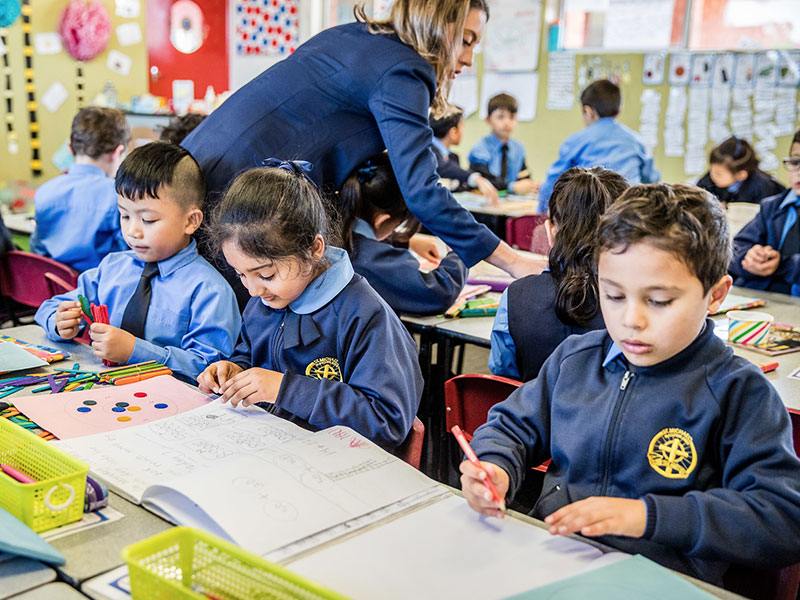 A 21st Century learning environment
St Michael's offers contemporary, refurbished and re-designed flexible learning spaces equipped for the 21st century. Our school is spacious and has two covered play areas, as well as an extensive back oval for children to access during break times and for sport.
Technology now forms an integral part of a 21st century education and all our technologies enrich the learning experience for students and ensure that the education they receive is engaging and relevant. Additionally, our school has a large, well-resourced library perfect for large or small group learning activities, and offers a range of digital and print resources to suit all students.
Our learning spaces are flexible and inviting, and are places where children can engage in cooperative, collaborative and independent learning experiences. The learning spaces also provide specific creative learning in Science, Drama, Arts and Multimedia.
St Michael's Primary is a community of engaged, empowered and reflective learners, and a safe place for your child to belong, make friends and be cared for.
---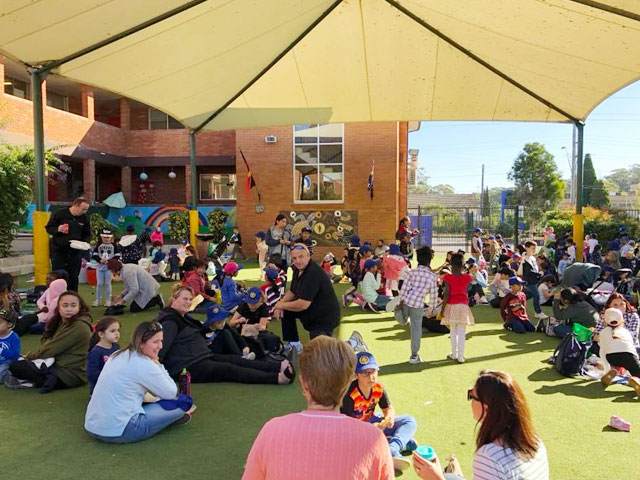 An engaged community
At St Michael's we are pleased to have the active support and commitment of our parents, families and the Parents & Friends Association. Through working in partnership, we are able to improve the learning outcomes of the children, provide family support and information and build a strong community. Our parents and families provide their love and service to building our community by providing support during:
English and Mathematics workshops
numeracy and literacy groups
library and book covering
excursions
sports training
sports carnivals
---
A wide variety of extracurricular activities
Students at St Michael's Primary are provided with a wide range of activities that allow them to develop as young people with a range of interests and abilities. These activities include academic, extracurricular and sporting activities which are supported by committed staff who believe in the importance of educating the whole person. The interests and talents of students are nurtured in a wide variety of activities. Some of these include:
Involvement in local community art competitions
Inter-school visits with others schools
String lessons with a specialist teacher
Drama literacy lessons with specialist teachers
Individual music lessons
Participation in Diocesan Captivate Performances for Creative Arts
Inter-school Debating Competitions
World of Maths
Author visits
a range of sports such as netball, soccer, touch football and basketball
---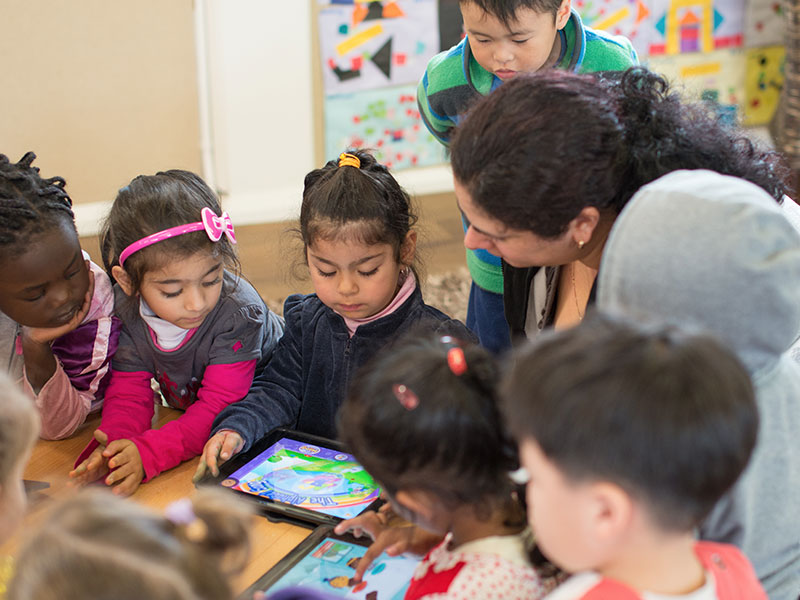 A Catholic Early Learning Centre
The Catholic Early Learning Centre (CELC), Mary, Queen of the Family Parish, Blacktown South provides quality early learning for children 3 to 5 years that offers a great introduction to learning in a faith filled environment. Our early learning centre follows the Early Years Learning Framework for Australia, ensuring every child will experience a sense of belonging, being and becoming.
---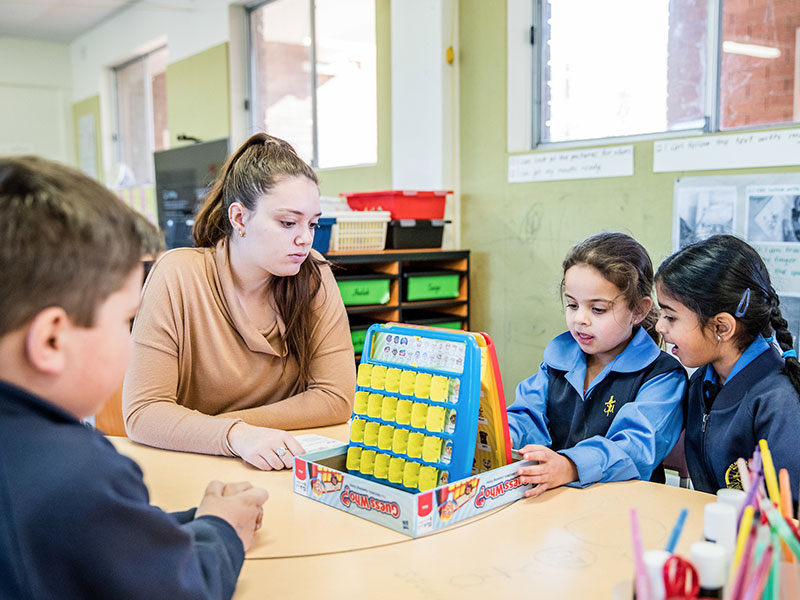 Before and After School Care
Need your child minded after 3pm and you're working?
Need to get to work and have to drop off your child before school starts at 8:30am? Fear not... help is at hand!
Operating from 6:45am to 8:45am and from 3:00pm to 6:30pm, St Michael's Catholic Out of School Hours Care (COSHC) provides an interesting, caring and safe environment for St Michael's students.
---